S5E4 – Benjamin Dreyer, DREYER'S ENGLISH
Synopsis: Vice president, executive managing editor, and copy chief of Penguin Random House Benjamin Dreyer talks about his new writing style guide Dreyer's English, how and when to break certain writing "rules," whether "proper" english is classist, how words become part of the language, and how the publishing industry has changed over the last 25 years. Benjamin also explains why "grey" and "gray" are two different colors.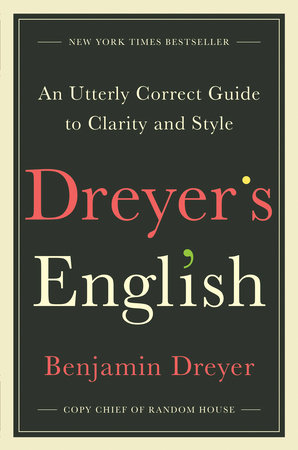 This episode of COVERED is sponsored by:
Audible: Get a FREE audiobook download and 30 day free trial! Over 180,000 titles to choose from for your iPhone, Android, Kindle or mp3 player.
Make sure to signup for Audible today to get your FREE audio book and 30-day trial.
Please support our podcast by making a sustaining monthly donation.
Please also check out our GoFundMe campaign as we're trying to raise enough money to help cover our studio build costs.
Duration: 43:31:00
Present: Harry C. Marks, Benjamin Dreyer
---
The Book
The Author
Books Discussed
Follow your host and the show on Twitter
Subscribe to Covered!
Get Covered on Apple Podcasts, Google Podcasts, Spotify, Stitcher, TuneIn, RadioPublic, or via RSS.
Please take a moment to rate our show in iTunes or Apple Podcasts, even if it's just a one star rating. It really does make a difference in helping us reach a wider audience.